People are already talking about Christmas and, with this brand new gin upgrade, it's fair to say that this year's might just be the best Christmas yet.
Gin is super versatile and, just when you thought you couldn't serve the spirit in any other way, The Naked Marshmallow Company go ahead and introduce an all-new funky flavour: marshmallow! Everyone has a soft spot for a marshmallow treat and a bit of gin, so it's genius to put the two together. Prepare to have the marshmallow-shaped hole in your life filled to the brim.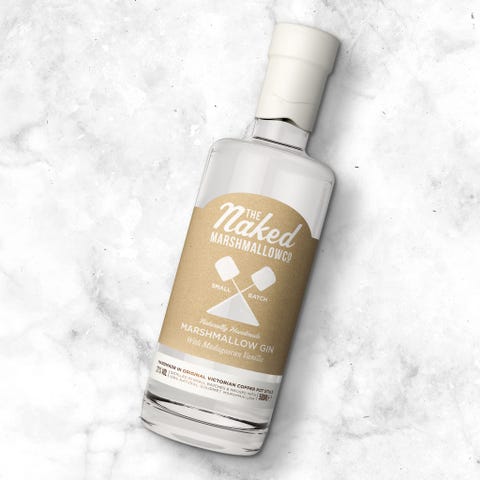 (Credit: The Naked Marshmallow Co.)
It's not surprising that marshmallow and other sweet flavours in alcohol are continuously in high demand, and The Naked Marshmallow Co. have jumped at the opportunity to reinvent a classic product, changing everything we've ever known about the possibilities of alcohol and their flavours. Merging the two flavours has changed the gin game forever!
According to the experts, the spirit is best served straight over ice and, at £32 per bottle, it might not exactly be something to treat yourself to on a casual friday evening but, going back to Christmas, it'll make an incredible gift for any gin lover!
Not a fan of marshmallows? The Naked Marshmallow Co. have got you covered – Salted Caramel Marshmallow Vodka might be something for you instead!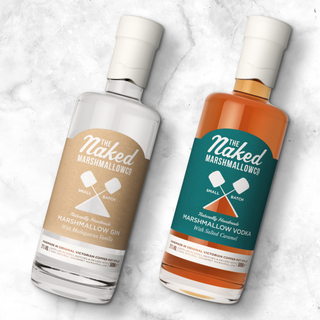 (Credit: The Naked Marshmallow Co.)