For all you avocado lovers, there's now a complete set to fulfill all of your avocado needs – it doesn't stop at avocado mayo, we've now got avocado chocolate!
Los Angeles-based chocolatier Compartés have lovingly introduced this life-changing artisan confectionary item, changing the whole avocado game as we know it.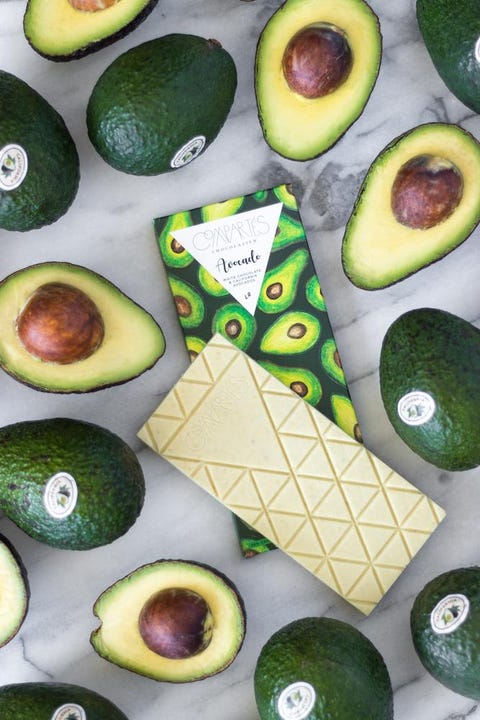 (Credit: Compartes, Pinterest)
Made with fresh Californian avocados, this creamy bar of white chocolate is an absolute dream. All ingredients are also sourced locally, so it's all fresh and sustainable!
If you're after something a little different for your sweet tooth, Compartés is the place to go. You'll find not only avocado chocolate but also unexpected treats like a vegan kale dark choc bar, doughnuts and coffee choc or tequila lime chocolate. It's definitely the place to go for something more unusual!
(Credit: Compartes)
(Credit: Compartes)
(Credit: Compartes)